I was just written up in an article in the Rickie Report and thrilled to share the link here:
The Rickie Report: Meet Dorene Ginzler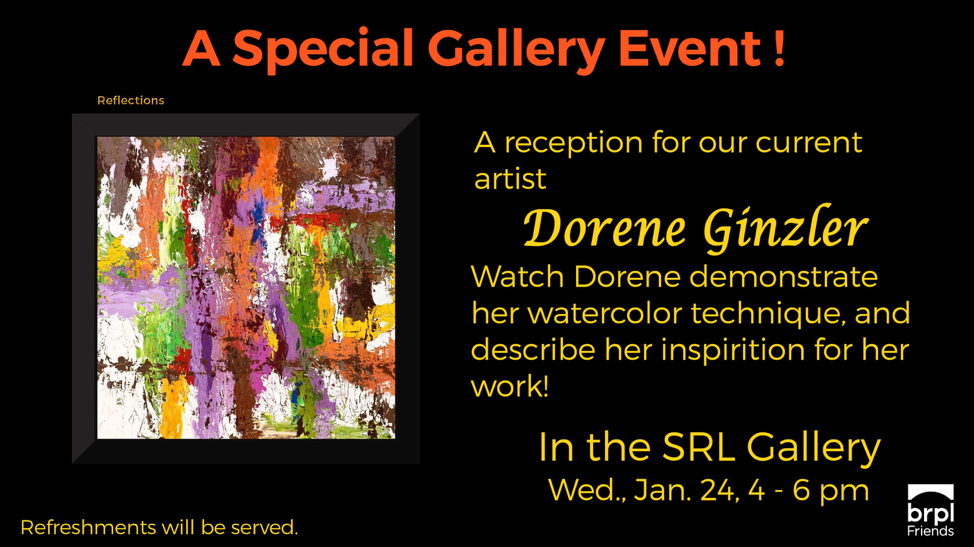 See why, "It's All About Color" on Wednesday, January 24, 4-6pm when I will demonstrate my watercolor painting techniques on paper and talk about inspirations and influences for my artworks.
Spanish River Library Gallery, 1501 NW Spanish River Blvd, Boca Raton, FL 33431.
The Art Gallery is located on the second floor of the elevator lobby area and refreshments will be served. This 'Art in Public Places', project is curated by Victoria Sheridan and is supported by The Friends of the Library Gallery, City of Boca Raton.
The art exhibit of my 13 paintings is going on now through February 4, 2018.